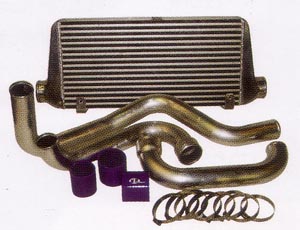 Regular retail price $1450 inc.
Includes intercooler, piping, silicones, clamps and instructions.
$498 inc
Intercooler piping kit for
Toyota Supra 2JZ-JZA80
(Intercooler not included)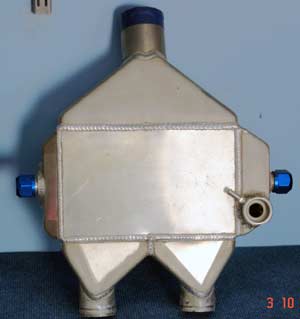 Air/Water Intercooler
Dual 51m inlet single 63mm outlet.
Was modelled for 2.6Lt petrol, 5500 rpm and 12lb boost.
Best suited for high air flow, than hot air flow.
Was $1660 inc